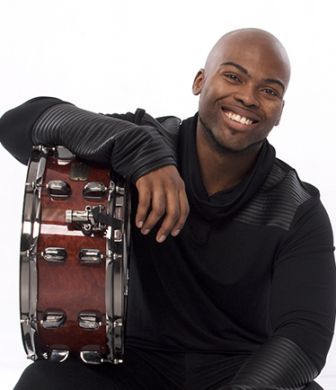 Anthony
Expérience / Teaching:
14 années / yrs
Studio:
Rosemont/La Petite-Patrie |
Map
Intersection / Cross Street:
Rachel et St-Michel
Metro / Metro:
Joliette
Autobus / Bus:
97, 67
Langues parlées / Languages:
EN, FR

Inscrivez-vous en-ligne ou appelez l'Académie au 514-376-8742 pour réserver votre place avec Anthony.
Vous pouvez débuter vos leçons n'importe quand durant l'année. Nous vous intégrerons à notre session courante.
À propos de / About Anthony
Cherchez-vous un instrument? Les élèves de l'Académie peuvent louer ou acheter un instrument à des prix éducationnels. Appelez le 514-376-8742 ou écrivez-nous au info@academidemontreal.com pour plus d'informations.
Prix de location étudiant ici

*Les disponibilités de nos professeurs sont mises à jour quotidiennement. Vous choisirez la plage horaire avec votre professeur après votre inscription.

*Schedules are updated daily by our teachers. You will arrange your preferred lesson time with your teacher after you have registered.

Biographie / Biography:
Certified Montreal Academy of Music teacher since 2009.
Anthony was drawn to music from a very young age when he started showing artistic talents such as drawing, painting, writing stories, and playing on congas that were left over in the basement after his father's rehearsals with friends. Music has always been around him living in his family's household. He grew up exposed to many styles of music such as Jazz, R&B/Soul, Hip Hop, Caribbean music, and more.
At the age of 7 years old, Anthony began taking piano lessons through his older brother/keyboardist Ric'key who performed for Madonna, Earth Wind & Fire, and Cirque du Soleil. Classically trained, he did his first piano recital at the age of 10 on his birthday for a year-end school show in his hometown Montreal, Canada. His interest for drums started coming into his life.
Through his adolescent years, Anthony played drums as a hobby but it wasn't until the age of 15, when he finally decided to take drum lessons through one of Montreal's most versatile drummers. At the same age, Anthony had his first weekly restaurant gig with his brother Ric'key and his girlfriend at the time, (now wife), award-winning singer Dessy Di Lauro (Cirque du Soleil, Patti Labelle, Social Distortion). The young drummer went onto study and graduate from the Vanier College music program.
He continued his music studies at McGill University and started becoming a well-known and highly requested drummer in Montreal doing gigs with multiple artists and bands in the music scene.
Today, Anthony is known for being a disciplined, professional and versatile drummer who can be found not only on R&B/Soul engagements, but as well as Hip Hop, Jazz, Blues and Afro-Caribbean. Now in his mid-20s, Pageot has already done performances with the likes of Grammy-Award Winning group Snarky Puppy in Montreal, Talib Kweli and Nelly on the Tonight Show with Jay Leno in Los Angeles, with Everlast in Quebec City, with Nikki Yanofsky in Toronto, and performances at the Montreal International Jazz Festival and other popular festivals in his city. He has also performed with Dessy Di Lauro at the world renowned Blue Note Jazz Club in NYC, has toured all over Canada with guitarist/singer Cecile Doo-Kingue and has performed in Quebec's equivalent of MTV, MusiquePlus TV Station.
Anthony is a fun and light-hearted teacher who will be sure to make lessons fun and engaging!
---
Looking for an instrument? Academy students can rent or purchase an instrument at reduced educational rates. Call 514-376-8742 or email info@academidemontreal.com for more information
View Student Rental Rates
---
View Larger Map