Student Concert Series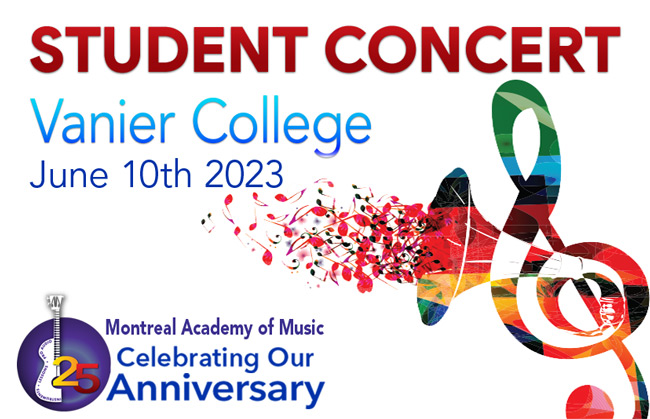 Concert coming up June 10th!
Good luck everyone!! See you then!
Congratulations
to all our students who participated in the June 8th concert! What a wonderful day of music with so many amazing performances!
Feedback from the concert
Thank you very much for all the great encouragement
to the students. The parents were delighted and the students were very happy with their performance. They were not stressed. It went very well for them. Ps, I still remained in the beautiful emotion of the atmosphere of this beautiful concert of June 8th so inspiring for all.
Josée
I would just like to take a moment to express my appreciation
for today's concert, everything was simply great!I am happy and proud I was a part of it and could perform on the stage. I enjoyed every minute of it! A special mention goes to after-party performance on the piano (by Director, Samia O'Day), it was exquisite and I could spend another hour just listening to it.
Once again, thank you to all the team for the arrangements. Best regards,
Maria
Our annual Academy
Student Concert Series
showcases two full and exciting weekends of Academy student performances.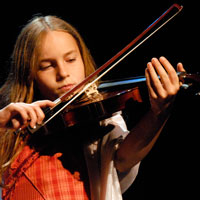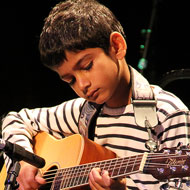 Our concerts have been hosted by our very own student, Global Television's Tracey McKee, from This Morning Live, and CJAD (Virgin Radio) Kelly Alexander. This is a wonderful opportunity to showcase all the talent of Academy students in a warm and friendly environment. Concert attendance is open to family and friends, as well as to the public. As a student of the Academy you'll have the opportunity to be part of these outstanding concerts.
We raised $1000 for the CJAD Kids Fund
Thanks to students, teachers and parents for helping us make a difference. Our donation went towards the Tyndale St. George's Community Center.
Kelly Alexander - CJAD / Virgin Radio Announcer / MC Starfest.
To find an Academy teacher near you: